Lunch ~ Golf ~ Dinner ~ Celebration @ Bay Palms Golf Complex MacDill AFB
Armed Forces Day is celebrated on the third Saturday in May. Thanks to President Harry S. Truman, it's a day to pay special tribute to the men and women in all branches of the Armed Forces. This year we are honoring & celebrating our Veterans and Active Duty members by producing a great event focused on paying respect, raising money for charity and good times for all. The Second Annual Armed Forces Golf Tournament of Tampa Bay will benefit Military & Veteran charities.
The countdown is on
Ready, Set, Golf!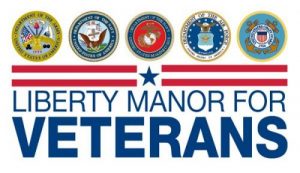 Learn More
About Liberty Manor
Liberty Manor
The mission of Liberty Manor for Veterans, Inc. is to promote the developmental and social needs of disabled, honorably discharged veterans who have fallen victim to homelessness by providing them transitional, supported housing and establishing objectives designed to attribute to self-sufficiency.